Welcome to the Aromas Hills Artisans!
Dear Community,

Due to the ongoing Covid-19 pandemic, the Aromas Hills Artisans has decided to cancel or alter our annual events for 2020. We respect the need for public health safety and the importance of complying with community and state guidelines for gatherings. Thus, we have canceled our workshops and annual raffle this year, as well as Art in the Park as Aromas Day will not be held. The possibility of a December Virtual Holiday Art Festival is being explored, rather than our usual marketplace at the Aromas Grange. Please check back to our website for more information as we move into fall.

While you may not be able to gather to celebrate the arts with us in person, AHA members are still busy creating and several of us are participating in online exhibitions and selling venues. AHA is planning future events and supporting our members through Zoom meetings, scholarships for professional development, and our member newsletter. We invite you to visit our Facebook page and contact individual artists through our website. Your ongoing interest in the arts and our community are important to us, and we hope to see you at our many wonderful events in 2021. Thank you for your patience, support, and understanding.

Be well!
The Aromas Hills Artisans Board and Members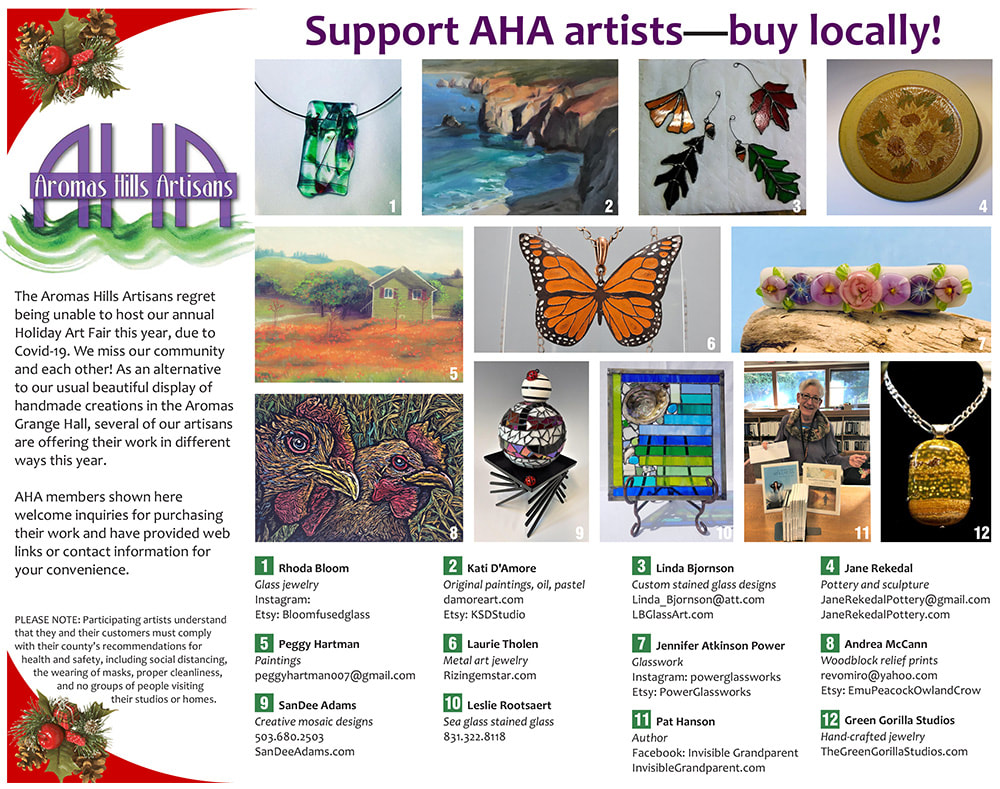 ---
---
Aromas Hills Artisans' new art project is to brighten up Aromas School. AHA mural team is creating four panels to be placed by the school vegetable garden. The panels, which are 3'x4', are designed to look like colorful, vintage vegetable seed packets. Here is a photo of work in progress by Kati D'Amore and Joanne Andrews.
Watch for more photos of progress on this project!

---
AHA's Mission

The Aromas Hills Artisans inspire and celebrate the creation of art by providing support, education and enrichment for our members and the community.
The
Aromas Hills Artisans
is a non-profit 501(c) corporation fostering the arts in the San Benito, Monterey and Santa Cruz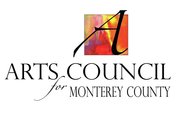 ---
---